MAIN MUSEUM
The Fort Wallace Memorial Association owns five separate buildings on the grounds of the main museum. The main museum is housed in a renovated limestone building with large glass windows in the front. Here is where the majority of our smaller displays are housed. 
POND CREEK STAGE STATION
The Pond Creek Stage Station is located just to the west of the Main Museum. The Pond Creek Station was originally located approximately one mile southwest of where it stands today. Once a "home" or eating station for the Butterfield Overland Despatch (BOD), the Pond Creek Station was later moved to where it now sits. Fort Wallace had its first beginnings as Camp Pond Creek, and was created for the purpose of guarding and protecting the people and packages that traveled the BOD.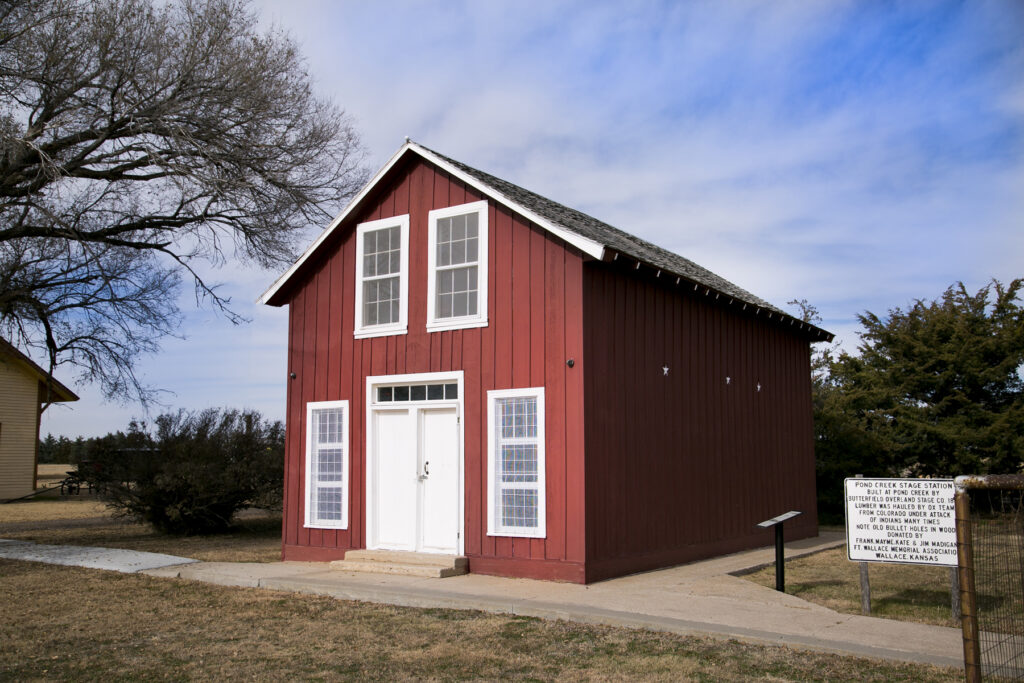 SUNDERLAND POE BUILDING
This addition to the museum complex was completed in 2003. Named the Sunderland-Poe building, this red metal outbuilding houses the largest of the museum exhibits, including two restored Conestoga Wagons, several sleighs and buggies, and countless farm implements and machinery. This building also houses our most unique exhibits–entire animals and scenes made entirely out of barbwire. WESKAN DEPOT
Wallace got its first start as a town largely due to the railroad. Although the depot original to Wallace burned down years ago, the Fort Wallace Museum has been lucky enough to acquire the Weskan Depot. Sitting on the museum grounds, this building holds the majority of our exhibits concerning the railroad. BETHANY LUTHERAN CHURCH
Bethany Lutheran Church was originally located in the Stockholm Community.  Eventually the Church was moved to Weskan, Kansas. In 2014, the Church was moved to the Museum Grounds. On Sunday, April 19, 2015, 100 people gathered from as far away as Oregon to celebrate the new service of this 1888 structure originally located in the Swedish colony of Stockholm south of Weskan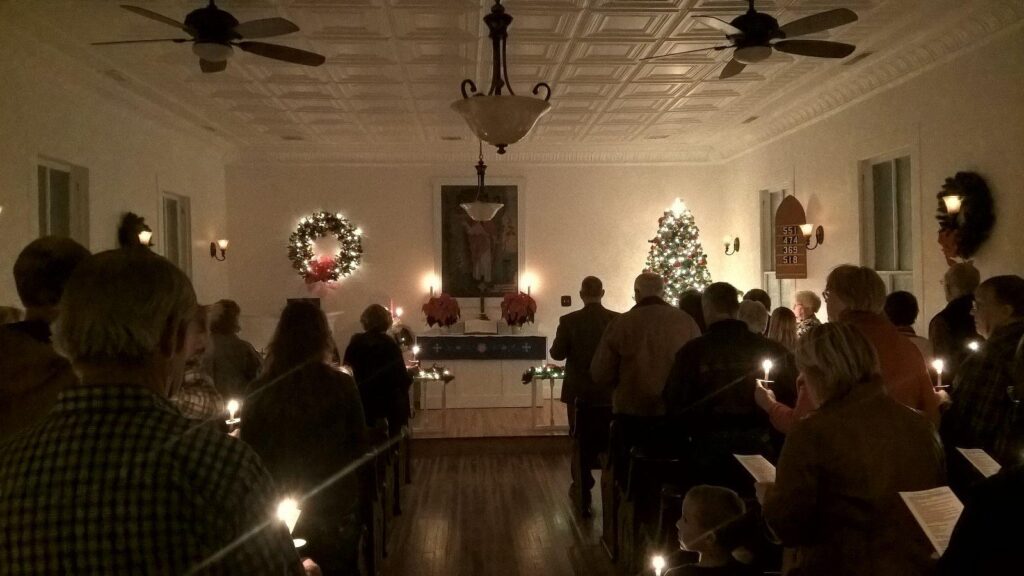 FORT WALLACE CEMETARY
The only standing remnant of old Fort Wallace, originally constructed in 1866. The stone obelisk was erected by the 7th Cavalry and 3rd Infantry in honor of their comrades who died during the summer of 1867. Graves include those of the German family (massacred by Cheyenne in 1874); Forsyth Scouts Sharp Grover and Tom O'Donnell; and others who died of violence and disease. Open sunrise to sunset.